What do you want out of life?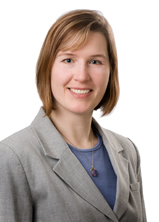 Hi, I'm Holly Stokes, The Brain Trainer, and Motivational Coach. I help achievers clear the mental blocks and find motivation and passion for living. I draw from several disciplines to help you get REAL results - fast!
Are you struggling with the same goals over and over?
Does it seem like making a change is taking one step forward only to take two steps back? Or, perhaps you've experienced procrastination or self sabotage.
But what if you were ready to try a new approach? What if your efforts were wildly successful and you dared to get more out of life? It's time to stop struggling and you'll discover the secrets here and the answer lies in your brain.
Happiness & Personal Power

Love & Relationships

Self Confidence

Motivation & Focus
What more do you want out of life?
* Do you want to lose weight and have your ideal body?
* Do you want to enjoy better health and have more energy?
* Do you want to enhance your relationships?
* Are you recovering from divorce?
* Are you searching for your soulmate?
* Do you want to feel better, happier and more balanced in your life?
* Do you want to power your career or business forward?
No matter what your goals, you'll find Coaching plus Neuro-Linguistic Programming or NLP essential to moving your life forward, breaking free of old patterns, and living your potential! The secret is in your mental focus.
What are the mental habits getting in the way of your success? Do you procrastinate and then criticize yourself for not doing the job sooner? Have you experienced lack of motivation or self sabotage?
These are all mental blocks to success. Negative recurring thoughts, feelings, fears, that get in the way of your goals. They are often ingrained into the unconscious mind and run automatically, that is why they are so hard to change. Luckily, with what we know now about the brain and how it works - we can clear these mental blocks, (even if you've had it your whole life), in a session or less.
I help achievers clear the mental blocks to success. I'm not your typical Life Coach and Business Coach. You won't find yourself just talking about your problems over and over.
If you want to just talk about your problems, you better see a counselor or traditional psychologist. They are great at identifying your problems and then handing them right back to you,"You need to be more positive" or "You have a fear of failure that's holding you back." Or, you could spend years digging around and searching as to why you have the hangups that you do. Great, but what do you do about them now?
They don't tell you HOW to change it because they don't have the right toolsets!
If you are ready to move beyond the problems... If you are ready for real and lasting results, you'll be glad to know there are fast and effective tools for breaking free of the old patterns and living your potential. And the key is in your brain.
Definition of Insanity: Doing the same thing over and over and expecting different results!
All success really starts with your head. If you want real results you must make the change at the appropriate level. "You can't correct a problem with the same thinking that created it." Albert Einstein.
If you are ready for real change and lasting results - you are ready to experience the life coaching and "brain training" difference. In just a few sessions, I can help you set your mind up for success! Whether you want to quit smoking, lose weight, decrease anxiety, improve your health, release old fears and hesitations, gain confidence or motivation, what your mind is set for makes all the difference!
We don't need to repeat the old stories. All I really need to know is what is your brain doing now, and what would you like it to do instead? It's a little like ironing out the mental wrinkles that we all acquire as we age: particularly useful for lack of motivation and even self sabotage. The brain training tools of Neuro-Linguistic Programming or NLP Coaching take you from being stuck to that place of being free and open and back in the driver's seat of your life. Drawing on many skill sets, you'll be amazed at the powerful results you get when you have the right mindset.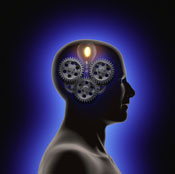 You could call me " a mental interventionist". As a Motivational Coach, I draw on the strengths of several modalities to give real strategies for real results. Isn't it time to get clear about what you want, set your mind up for success and train your brain to get you there?
As a Certified Life Coach I help you recognize what's working, create clarity around your goals and values, and develop a plan of action. You'll create your guiding compass that will give you direction for all decisions so that you know what choices will work best for you.
Having a Life Coach is great for keeping your focus, creating clarity in your priorities and getting that extra push and motivation for achieving your goals.
But Life Coaching isn't enough - what gets in our way is old thinking, habits and even self-sabotage, that's where "brain training" tools like NLP are essential to your success. This is where I differ from many other life coaches.
If you have mental blocks like fear of failure, lack of motivation, procrastination, or even self sabotage, life coaching alone is not enough. That's where the other toolsets are essential to break through the limitations so you can move past the barriers and experience greater motivation, achievement, and happiness.
As a Master NLP Practitioner (Neuro-Linguistic Programming) and Motivational NLP Coach, I help you change the negative mental patterns, old habits, fears, and anxieties, and create new mental patterns almost instantly, allowing you to clear the mental interference and be your best self. You can break free of old ruts and patterns and maximize your potential.
NLP Coaching is really about using your brain effectively, allowing you to be in control of your thoughts, your emotions, and your mental states, making the business of taking action in your life easier than ever. With the right mindset, anything is possible, your dreams, goals and aspirations are within reach.
Plus, as a Thought Pattern Management Practitioner, I teach your mind positive mental strategies for releasing the past, letting go of negative emotions, and updating your mental software to run a better version of you - as your ideal self. My clients describe it as, "the weight of my life has lifted" and they experience a greater overall happiness and well being. With TPM we can align your mind to your highest potential, allowing you to break free of old barriers.
As a Certified Hypnotist (Hypnosis by request) we can speak to your unconscious mind, aligning it with your conscious goals so you don't continue to struggle with self-sabotage. When you are aligned with what you want, and your brain is set up for success -your results are amazing!
There are many myths about hypnosis. Mostly we think of what we see on stage, someone eating an onion thinking its an apple, or losing control or blacking out. This is different from the therapeutic hypnosis which I work with.
In stage hypnosis, the hypnotist uses confusational patterns to confuse the mind so that it becomes open to the hypnotist. Not everyone can be hypnotized this way and the effects are not lasting.
In therapeutic hypnosis, the hypnotist uses relaxation and focus techniques to achieve a deeply relaxed state while we direct your unconscious mind to make changes and updates to how it has been operating. The results you have in your life now are from how your mind has been operating. Do you like the results - or are you ready for a change?
All hypnosis is self hypnosis and it puts you in control of your mental programs and operating system. You can speak to your unconscious mind using its own language and achieve powerful results.
The answer is actually in your head! Whether you achieve your goals or not, depends on what your mind is set for.
Your mental patterns make all the difference in your success or failure. If you want to make a change in your life and don't address the underlying patterns behind your behaviors - you will continue to struggle.
But, now, with the right support, its quicker and easier than ever to create and keep real change that will enable you to take the actions to creating the life you want.
Do you find yourself thinking negative thoughts? Do you feel caught up in depressing emotions? Do you know what you should be doing, but just can't seem to make yourself do it?
With the right tools and right support - you'll find yourself set up for more success with each new week as you engage your brain with new mental habits and patterns that set you up for success. With the powerful combination of Life Coaching + NLP, you'll finally be empowered to stop fighting yourself, and take the steps in your life that will move your life forward, breaking free of the past obstacles, and building your momentum for an amazing future.
The keys to change are in your brain!
Life Coaching can offer great results in getting clear about what you want, setting your goals and taking action, but that is not all. NLP offers the powerful tools to shape your destiny. Discover the "brain training" difference with NLP, TPM and more!
Call Now to Schedule a FREE 20 minute consultation: 503-351-8021
Life Happiness | Weight Loss | Relationships | Career & Business Success