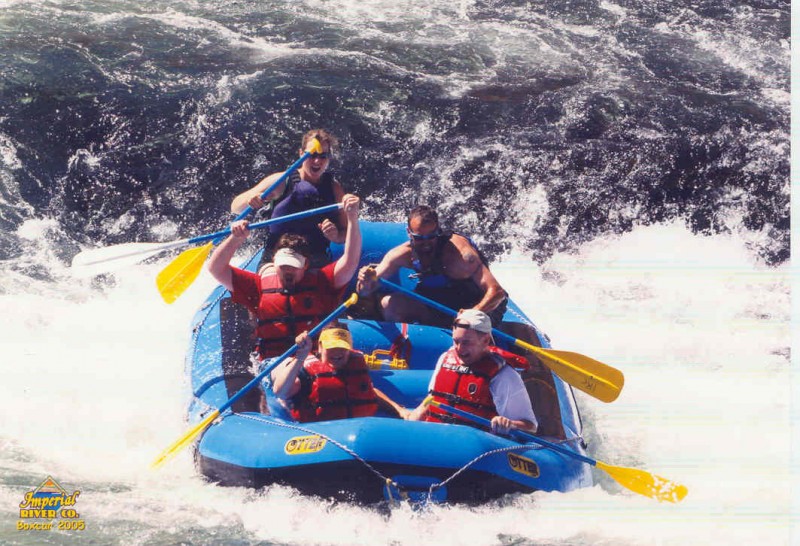 "I wonder what this is" I thought as I clicked "100 things to do." I was surprised to find it was a list I'd made in 2005 before I had graduated from Portland State University inspired by John Goddard, the adventurer.
But I had done it a little differently, I had started the list with things that I had already accomplished and was proud of: I'd learned French, lived in a foreign country and I was a white water raft guide. I smiled to myself as I looked at the list of what I had already done.
Many times we get so focused on the future, trudging onward, looking toward the next summit of achievement and don't give ourselves credit for how far we've come.
As I reviewed the list, I found I could cross a few more off: write a book (actually two), graduate from college and travel to the Bahamas.
Some desires had changed, like getting my motorcycle license, but I think that was really about my ex boyfriend. I haven't ruled it out, but it's just not so important anymore.
I was surprised that so many of my desires had stayed the same.
There were only 79 things on the list, so I added a few more things: visit the Mayan pyramids, see Harry Potter Daigon Alley in Universal Studios and swim with the dolphins – just to name a few.
Some of these things may sound frivolous, I grant you that. But I remember a time when I had lost hope for dreaming. I remember when I had a bleak picture of the future and so I allow myself now to revel in possibilities because I know the value of dreaming.
Dreaming is the spice of life, it keeps us young. Even simple dreams have the power to spark something within us – hope. It can raise our spirits and encourage us to engage with life. And it doesn't have to be grand adventures, our dreams can even be the small things.
No matter where you are in life– we still have a lot of living to do!
And although I haven't achieved some things on the list that have been there for several years, I still keep room for the possibilities and I feel inspired by the future.
Everyone's life path is different and our course is guided by the values that we hold dear. Looking back to my 20's for many years my life was ruled by freedom and adventure. And now I find myself very content with a quieter life filled with purpose and mission.
Looking back on your life, I wonder how far you've come? What will you find out about yourself when you make a list of what you've already done and accomplished? You may be a superstar but just haven't recognized it in yourself yet.
And keep in mind, that accomplishments are more than what we've done, they are also about who we are becoming. How have you changed and grown through life?
And looking forward into the new year, what possibilities do you see for yourself? What are the values running your life and charting your direction?
The Challenge: Write up your list of 100-ish things. Make the first part about what you've already accomplished that you're proud of, write as many as you can, then write the month and the year, and next list what you still want to do. Then share three things you are proud of and three things you want to do in 2015 in the comments below.