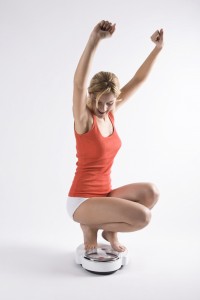 Sometimes making a change is simply about remembering to do so.
When you have enough healthy habits, you can enjoy lasting weight loss success. Use this Neuro-Linguistic Programming process for making a new habit.
Think of a change that you'd like to make and think of the context, where does it fit in your routine? For this example we are going to use adding exercise into the schedule after work.
What are you doing now? I come home from work and I sit down in front of the TV.
What change do you want? I want to come home from work and put on my workout clothes and go to the gym.
What is the cue that tells you to run the new habit? Coming home from work.