Can watching funny movies strengthen your immune system? There are physiological and psychological responses to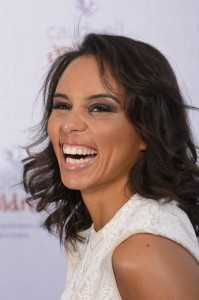 laughter that affect both the mind and the body. Research studies show that the many health benefits of laughter may be just the ticket to help heal a weakened immune system and restore a positive mindset.
Laughter is a great way to reduce stress.  Cortisol and epinephrine, stress hormones that can impair the immune system, decrease with laughter.  Relieving stress conserves the body's energies and promotes healing. One study found that laughter actually enhanced production and activity of natural killer cells which fight viruses and tumor cells. (Bennet, et al).
In addition to decreasing stress, laughter may also help with coping skills. Laughter was found to ease negative emotions and increase the sense of control and hope of cancer patients.
Laughter is thought to increase the number and activity of cells essential to the immune response including lymphocyte, cytotoxic helper cells and B cells. Studies have shown an increase in the number of antibodies after subjects watched a humorous film. Laughter also elevates levels…
Read the rest of the article here:
http://www.examiner.com/article/laughter-is-not-only-good-for-your-mood-it-s-good-for-your-health